Welcome to the Lean Six Sigma Experts of Wisconsin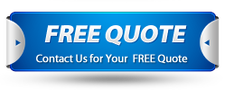 Working with a methodology takes time and resources. You will need to also rely on experts that are either workers trained from your company or consultants who can provide the desired results. At least, these are the options you have available with Lean Six Sigma. However, before you get to the point of implementing the methodology you need to think about your goals and necessities around it. Or, to begin with, shouldn't you try to get a bit of information around the method and if it is what you need for your company or maybe personal growth and interests?
Lean 6 Sigma is a very extensive methodology that entails more than the simple concept that most people know, which is for process improvement. Yes, the main objective is to improve processes and performance in a company but the beauty and special part of the method is how it makes it possible for any type of company regardless of its size as well. To be in context, you must know that most process improvement methodologies aim for a specific problem or area in a company. after all, you are meant to improve if you change something that is not fine or adds elements that can boost it.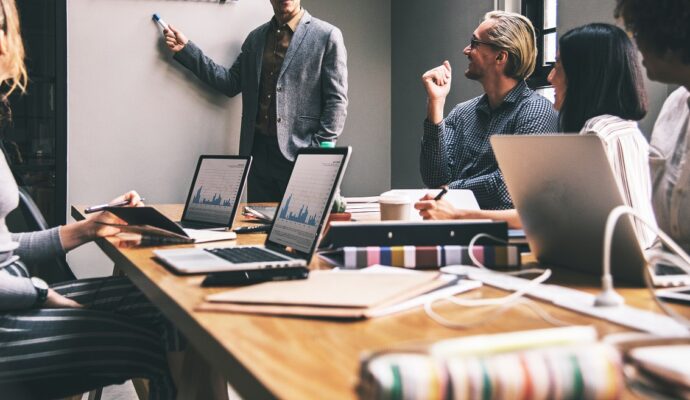 However, Lean 6 Sigma is not for an issue or area in the company only. Instead, it aims for different issues at the same time and makes sure that a business is able to address needs as well as the improvement for the processes in the meantime. Since it entails a lot, this is what leads to needing experts to handle the implementation, and anyone who wants to learn how it works and be able to offer services around the methodology needs proper training provided by professionals as well. With this in mind, what is the first step when you want to get involved with the methodology?
More than finding the experts you will need or trying to determine the training you are going to take; you need to invest time in thinking if the methodology you are considering to invest in is the right option by knowing the basics about it. Any company or individual need to know the answers to questions like, "what it is?" "can Lean Six Sigma help me?" and so on. At Lean Six Sigma Experts of Wisconsin, we want to make sure you understand what you are trying to obtain from the methodology, and for it, we will not start by offering our services or solutions. Instead, we want to go with you over the different aspects and information you must know about Six Sigma here and now, to make sure you are able to make a well-informed decision.
Why Is Lean Six Sigma Important?
---
Since there are many process improvement methodologies from where you can choose for your company or get trained, why would you think about Lean 6 Sigma? Of course, it is a matter of evaluating different options and making a decision later on, but the reason we are confident about you ending up with LSS is that you will notice that when it comes to results and the improvements, there is no other like it. With this in mind, Six Sigma is important in different levels depending on if you are a company or an individual trying to work with it.
For companies, it is a way to not only boost their processes but also performance and start addressing the problems affecting efficiency and productivity. In other words, let's suppose you are a business with serious problems with your production and efficiency. Lean Six Sigma and its implementation will make sure you can identify these problems and start focusing on them to improve processes but also lead you to better outcomes in the areas where you are lacking. But what about individuals? More than being an implementation, Six Sigma represents importance for more work opportunities, adds value to themselves and their careers, and obtains benefits that go around more options and applicability to all industries.
You will have a boost in your professional and personal lives, and keep in mind that it will not only be for areas related to Lean Six Sigma or working directly with the methodology only. You also get more benefits based on the skills you will develop and knowledge acquired during any training you take since they can be used in specific situations and job positions. It can be hard to understand why a methodology would be important for you or your company, but we are confident that everyone ends up having a better picture of the situation when they understand the benefits that come in each situation.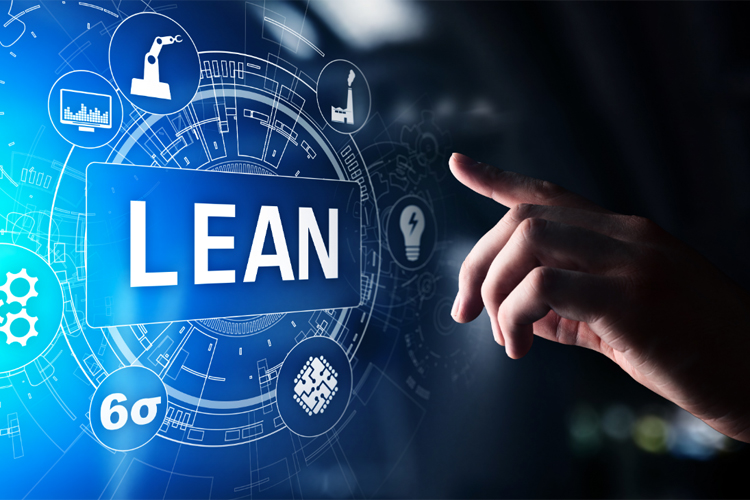 Lean Six Sigma Benefits for Companies & Individuals
---
Following the previous idea, there is more to it than the common benefits we previously mentioned. Therefore, it is not a bad idea to go over the usual ones but also add those that most companies and individuals are starting to obtain thanks to LSS:
Benefits for companies:
Improve processes as the main objective.

Reduce all types of wastes.

Improve performance.

Control changes and additions.

Eliminate bottlenecks.

Have more employee involvement.

Work towards continual improvement.

Focus on customer satisfaction.

Understand processes.

Find problems, root causes, and solutions.

Create strategies based on the company's needs and goals.
Benefits for individuals:
Career advancement.

More work opportunities.

Better salary.

Applicability in all industries.

Add value to the curriculum.

Have more involvement in projects.

More career options.

For students, college alternatives and more credits.

Gain hands-on experience in quality management.

Improve decision-making and know problem-solving.

Develop leadership skills.

Work in leadership roles and climb within the company
What Makes Lean Six Sigma Special?
The fact that the methodology was created from the combination of Lean and Six Sigma is what not only attracts people but helps to obtain the desired results when it comes to growth and improvement. Lean and Six Sigma are methodologies with a goal each one that indeed leads to process improvement. However, they are focused on specific areas and objectives only, which means it is hard to address problems or other aspects in the company with them. In order to open the opportunity to deal with process improvement while also guaranteeing better results and solve problems, Lean 6 Sigma was created to compete with the Kaizen methodology as well.
LSS integrates the best aspects of 6 Sigma and Lean but also comes with specifications that characterize it as a different methodology and not just a copy and combination of the previous two. Now, to understand what makes Lean 6 Sigma be so efficient and effective, you need to take the time to learn about the methodologies individually. For it, let's start with Lean considering it is the simplest one compared to Six Sigma.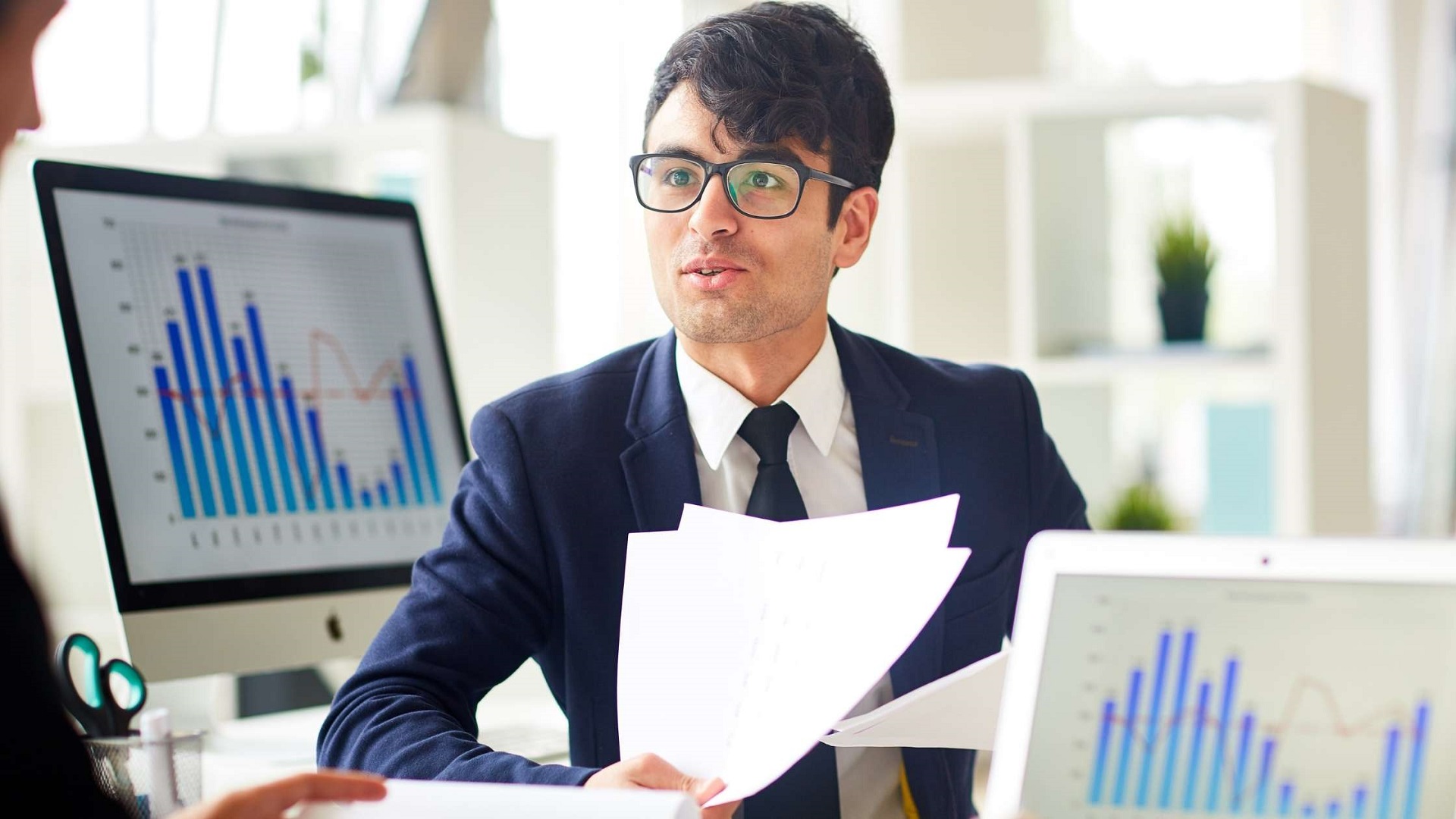 Lean is focused on reducing waste only, but this simple goal is quite difficult for companies that do not understand what waste actually is. No, you do not handle material or physical elements only but also those that are probably intangible. This is why the methodology establishes 8 types of wastes that companies have to find while understanding and mapping their production and processes:
Overprocessing.

Overproduction.

Motion.

Defects.

Waiting.

Transportation.

Inventory.

Unused talent.
With this in mind, the elements that Lean contributes to LSS in order to focus on the waste are 5 principles that can also be considered the steps to deal with the waste:
Identify value.

Map the value stream.

Achieve flow.

Rely on the pull.

Seek perfection.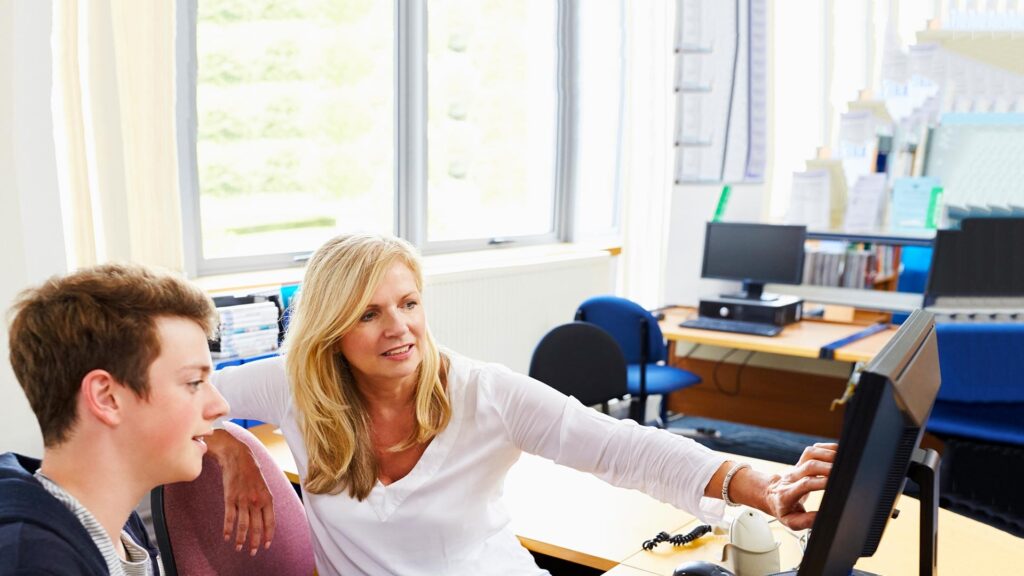 Of course, Lean entails more methods and tools that can be used according to the situation and needs of the company integrating the methodology, and the same applies when this method is translated into LSS. However, they are not commonly used in LSS due to the complement of having Six Sigma as the second focus. Six Sigma is the method that aims for reducing the rate of variations and bottlenecks in a company while also finding and solving problems.
For a business, variations are quite common, especially if it manufactures products on a big scale (1 million+ each time). But with that said, what is considered a variation? This is a common question since not many seem to understand that it is not referred to steps that are unnecessary only but rather to the products that do not satisfy the customer requirements. To understand it better, you can take this example: You are a company that manufactures screws and there is a client that wants you to make and deliver a million screws with very specific features when it comes to diameter, thickness, and so on.
Your goal is to guarantee that every screw satisfies your customer but in the process of making them, you will naturally have defective pieces or more like what are known as variations: products and results that do not meet the requirements. As a result, you end up discarding these products and using more resources and time in obtaining the ones that meet the customer's needs. The goal with Six Sigma is to reduce these variations and guarantee that, in the long run, you are able to manufacture or deliver a million products with only 3,4 variations. This sounds too ambitious for certain people, but the truth is that you have to focus on fewer variations to reduce costs, time, and all the wastes that we previously mentioned in Lean as well.
Six Sigma is not connected to Lean unless you go over Lean 6 Sigma, but you can notice an influence in the waste area. Now, how does Six Sigma allows companies to eliminate variations and handle this goal? With a 5-step method called DMAIC: Define-Measure-Analyze-Improve-Control. Also, it provides 5 principles that are the main ones integrated into LSS:
Focus on the customer.

Find problems and solutions.

Reduce variations and bottlenecks.

Improve employee involvement.

Flexibility and change.
How Does Lean Six Sigma Training Work?
By knowing how LSS is structured and understand the basics of each methodology that forms it, you can start thinking about how you are going to cover your needs and goals with it. When it comes to thinking about learning and getting trained in the methodology, you must consider the fact that just like others, Lean 6 Sigma is also divided into levels. Depending on the level you get trained, the course and outline of it will be different since skills and topics change according to the expertise you will achieve. Now, instead of "levels", keep in mind that LSS considers them "belts" since they are identified with colors.
In most situations, there are 6 LSS belts that most people know and offer: white, yellow, green, brown, black, and master black belts. However, the training you will access not always offers each belt and you need to evaluate the options a company or expert offers you. At Lean Six Sigma Experts of Wisconsin, we work with the main belts in the methodology: yellow, green, and black. Therefore, whenever we mention part of the training or the service itself, we will be focused on those three only and exclude the white, brown, and master black belts.
The reason we have for this is that a white belt is too basic and does not allow a person to fulfill roles or work with the methodology. It tends to be a waste of time and you notice that a yellow belt is much more complete and the real introduction to the methodology. For the brown belt, it is a middle ground for a green and black belt, and considering the fact that these two already cover the essentials and allow you to fulfill the roles you probably want. This is why you will find these three available only, but with this in mind, you can expect each training option to be different from the other considered the content of the course and how long it will take to complete. Based on that, focus on each belt separately and consider one as an independent training:
Yellow belt training: provides the basics about Six Sigma, terminology, concepts, principles, data collecting, main tools, and learn how to report issues in projects or processes.
Green belt training: aims for the implementation of the methodology and makes sure that the expert knows how to start and manage projects by learning DMAIC, SIPOC, Six Sigma main tools, risk mitigation, and much more.
Black belt training: leaders, coaches, mentors, and supervisors take this training to achieve a full understanding of LSS, know how to explain philosophies, and create projects based on the company's needs with the methodology.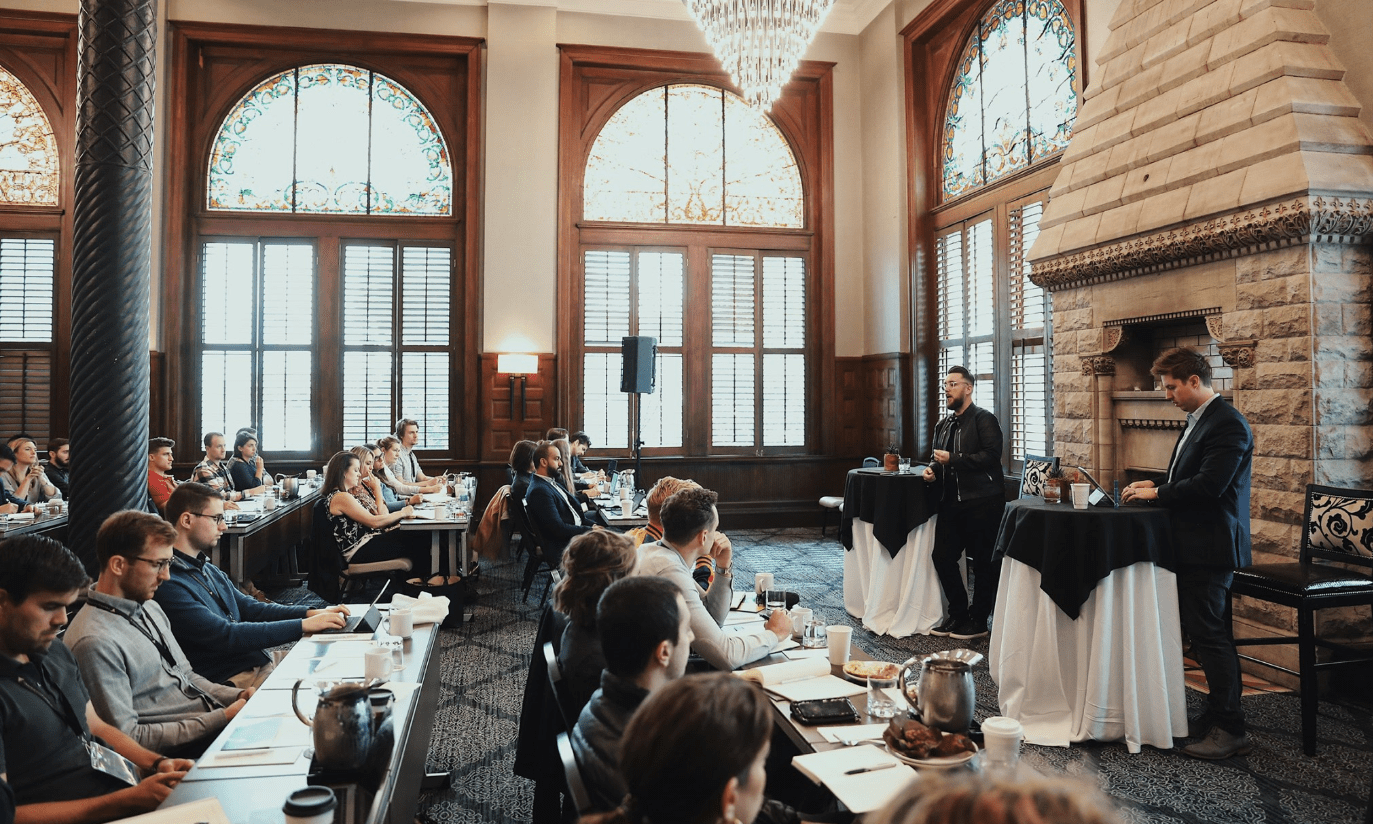 How Long Does Lean Six Sigma Training Take?
---
Depending on the belt you choose, the timeframe of the training will vary. A yellow belt usually takes from 1 to 2 weeks to complete and a green one from 2 to 3 weeks. However, it also varies according to the structure of the LSS course and how do you handle the entire process. For workers in a company, it does not take too long considering the previous average since they have to invest time on it to start working on the methodology but for individuals, it is a matter of their availability and needs of LSS. Now, in our company, we make sure to keep it simple but with the crucial elements that complete the entire training, which means you can expect to finish any of our training options sooner than the average.
The yellow belt usually takes 7 to 10 days at most to any person that contacts us while a green belt goes from 14 to 20 days only and some people even complete it in less than 14. Finally, a black belt is the longest belt we have available when it is about completing it and you need to consider that it is full-time training and responsibility. This means you have to focus on the belt only, and it is something that can influence the plans you have for LSS and your personal interests and life. Therefore, consider that the time it takes to complete a training also depends on you and your schedule. Of course, a specific deadline is established by us, but we will not force you into every situation if it is impossible for you to meet every deadline.
A Lean Six Sigma training is not the only aspect you need to consider either since certification in the level you completed is also necessary to work as an expert on the methodology or start implementing it in a company. Our company is able to provide you with it after you complete one of the belts and take the corresponding exam. It is important to point out that the exam must be approved with a minimum score of 290 out of 400, and this grading system works the same for any of the belt exams. The period to complete the training or more like the belt overall includes the certification since our company opens the option right after you take your last lesson.
However, those interested in getting certified by our team without having completed one of the training options with us will need to prove compliance with the methodology on the level with the exam but also a note or similar from the experts and company that provided their training.
Is It Worth Investing in Lean 6 Sigma?
---
If you truly want results for your company and boost your career without investing hours, weeks, or months in one training alone, you will find LSS to be the best investment in your life. Companies always obtain better and faster results when they decide to use Lean 6 Sigma above other process improvement methodologies. And individuals are able to obtain all the previous benefits we mentioned without many issues as soon as they complete the belt training and get certified. Also, LSS is not as expensive as most people believe. Instead, it tends to be one of the most affordable methodologies although it continues to be an investment to evaluate.
But compared to others, you will not spend thousands of dollars trying to complete any of the belts and when it comes to implementation, you should be able to find LSS consultants in our company that adjust to your budget. At Lean Six Sigma Experts of Wisconsin, we always encourage individuals and companies to go for this method since it will fit their purposes and needs, even if they decide to rely on other experts. We just want you to be confident about your decision since LSS is one of the best options you can go for nowadays, and it actually has been this way since its creation back in the 80s. However, when you are in the process of deciding how you will approach this, make sure you are relying on the right experts for it and accessing the correct service that is focused on your needs and goals.
In our company, we started by offering consulting services to help businesses and organizations to implement the methodology but we expanded our solutions to ensure we are covering everyone's needs and objectives with Sigma. Therefore, you can expect to find a wide range of services, being the following main ones:
Lean Six Sigma Consulting.

Lean Six Sigma Training.

Lean Six Sigma Yellow, Green, or Black Belt.

Lean Six Sigma Curriculum for High School Students.

Lean Six Sigma Certification.
To access any of them it only takes a call, email, or short visit to the nearest office to your home or company. We are located in several cities in Wisconsin, and you can get more information about services, locations, our company, and experts by having another look at our website and the respective pages with the info in detail
There are so many areas or regions where we offer these services with most of them being cities.
However, if you need any of these services, you need to contact us. The list below comprises the areas where we offer these services.